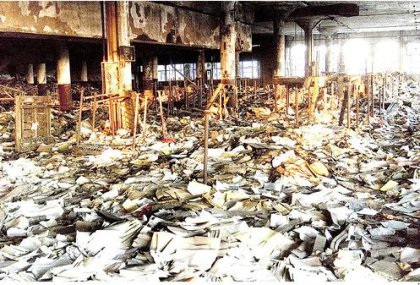 Flickr user
Sweet Juniper
posted a
stunning set
of photos taken in a Detroit warehouse filled with rotting textbooks.
The books are about half-way back to soil, sprouting mushrooms and (I can only imagine) host to millions of roaches, earwigs, and silverfish.
This is probably the most interesting and educational that these texts have ever been.
Link via
Boingboing
via
Making Light
.